← What is meant Interest rate stress tests
Can equity release help to pay off interest-only loans →
Right to Buy – Mortgages upto 100% available
Posted on 21/02/2017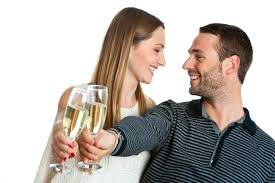 The extension of the Right to Buy scheme that will include Housing Association tenants
Who is eligible?
Before 2015 it was only council tenants who had the right to buy the homes they had previously rented, but housing association tenants now have that same right.
As a scheme was rejected by the Scottish and Welsh governments, who wish to preserve publicly-owned housing stock, it is also emblematic of the different directions being taken by different parts of the United Kingdom.
Potential buyers must have been tenants for at least three years, the same as with council tenants.
In Wales, the government is planning to abolish Right to Buy entirely, and in Scotland, it was phased out in August 2016. A separate scheme exists in Northern Ireland.
How much of a discount will be offered?
For those eligible, discounts start at 35% on a house and 50% on a flat. The maximum is 70%, but that is currently capped at £77,900 outside London, and £103,900 in the capital. For example, someone who has been a public sector tenant for ten years could buy a £100,000 flat for just £40,000 – using a 60% discount.
Right to buy
Right to Buy allows most council tenants to buy their council home at a discount. Use the eligibility checker on the Right to Buy website to find out if you can apply.
Joint applications
You can make a joint application with:
1. Someone who shares your tenancy
2. Up to 3 family members who've lived with you for the past 12 months (even if they don't share your tenancy –  proof of residency will be needed).
Ex-council homes
If your home used to be owned by the council, but it was sold to another landlord (like a housing association) while you were living in it, you may still have the Right to Buy. This is called 'Preserved Right to Buy'. Ask your landlord if this applies to you.
With Right to Buy discounts at an all time high and mortgage interest rates at a record low, there has never been a better time to buy your council home.
100% MORTGAGES are available for people taking up the Right to Buy scheme so you don't even need a deposit!
borrow additional funds for HOME IMPROVEMENTS – if you're considering a new kitchen, bathroom, loft extension or driveway…
interest rates are at an all time low – FIX YOUR MORTGAGE PAYMENTS peace of mind
We are here to help
Talk to one of our qualified mortgage advisers 01305 776311
This entry was posted in
Mortgages
,
msol
,
News
. Bookmark the
permalink
.
← What is meant Interest rate stress tests
Can equity release help to pay off interest-only loans →