← Right to Buy – Mortgages upto 100% available
Can equity release help to pay off interest-only loans
Posted on 11/04/2017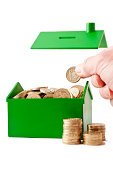 Older homeowners with interest-only mortgages can find themselves in a situation where they are unable to repay their loans at the end of the term, now have more options available to them which could help them to stay in their homes.
By releasing equity from a property, it is possible to clear the debt, meaning a homeowner can live there until they die or go into long-term care.
In the past, those whose homes were not mortgage-free had limited options for equity release.
Mortgage Solution has many schemes that could help homeowners remortgage onto a lifetime mortgage on an interest only basis with the option to pay the interest, many lenders now provide borrowers with payment flexibility. This includes the right to make monthly interest payments before switching without penalty to a roll-up loan.
For more information Click HERE to see if you qualify for a lifetime mortgage or call
or call us on 01305 776311
This entry was posted in
Mortgages
,
msol
. Bookmark the
permalink
.
← Right to Buy – Mortgages upto 100% available