← Prefabricated housing to help the housing problem
More homeowners use equity release to increase income in 2016 →
Prefabricated Houses – Can they be Mortgaged?
Posted on 12/01/2017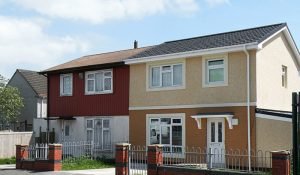 Their growing popularity of prefabricated housing, especially among thirtysomethings, demonstrates that prefab housing could be a future alternative to bricks and mortar.
The technical difficulties with mortgage lenders often prove to be a barrier to people wanting to buy homes with unusual construction.
In a separate survey, Standard Life Bank canvassed 1000 adults in the UK to gauge their propensity to buy a prefab home.
The data revealed an enlighteningly positive response.
Three out of 10 people in the UK would consider buying a prefabricated or self-build home with young people aged 34 and under the most likely age group to do so.
People living in rented accommodation see prefab or self-build as a way onto the property ladder with 33% saying they would consider it.
This entry was posted in
Mortgages
,
msol
,
News
. Bookmark the
permalink
.
← Prefabricated housing to help the housing problem
More homeowners use equity release to increase income in 2016 →