← Prefabricated Houses – Can they be Mortgaged?
Understanding the new Buy to Let Rules →
More homeowners use equity release to increase income in 2016
Posted on 19/01/2017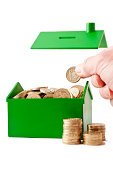 The amount of equity released by homeowners from their properties in 2016 was up almost a third (30%) on 2015, with an average loan size of almost £60,000 (£59,887), according to Responsible Equity Release data. Its research shows that more people than ever are taking out equity release plans with a 28% rise in the number of homeowners releasing equity from their properties last year.
The greater variety of products, such as interest-only lifetime mortgages and flexible repayment, has attracted a whole new market to the benefits of equity release.
Equity release has provided an invaluable lifeline for thousands of pensioners who have found that their pension income is not sufficient to fund their retirements.
Call Mortgage Solutions for more information 01305 776311
This entry was posted in
Mortgages
,
msol
,
News
. Bookmark the
permalink
.
← Prefabricated Houses – Can they be Mortgaged?
Understanding the new Buy to Let Rules →