← Are the rates are good value for Equity Release mortgages
Prefabricated housing to help the housing problem →
Bank of England holds bank rate
Posted on 15/12/2016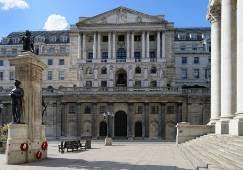 The Bank of England's Monetary Policy Committee has voted unanimously to maintain Bank Rate at 0.25%.
However the MPC now expects inflation to rise to the 2% target within six months – quicker than expected – after rising to 1.2% in November.
In the November Inflation Report, the Committee said that output was expected to grow at a moderate pace in the near term, but slow from the beginning of next year.
This entry was posted in
Mortgages
,
msol
,
News
. Bookmark the
permalink
.
← Are the rates are good value for Equity Release mortgages
Prefabricated housing to help the housing problem →