← LBG extends Help to Buy to new builds
Interest only mortgages dealt another blow →
Scottish Help to Buy scheme runs out of cash
Posted on 17/07/2014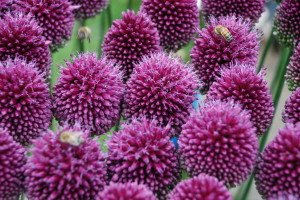 The Scottish Help to Buy scheme has ran out of funds after its entire budget was used up in the first three months of the financial year.
The equity loan scheme was launched by the Scottish government in September 2013 to mirror the England-only Help to Buy scheme created by the Westminster government last April.
Scottish govt launches £120m response to Help to Buy
The Scottish government had allocated £140m in funds for the scheme during the financial year 2014/15 but this pot has now been used up.
This money was enough to fund the purchase of 2,000 properties, with funds divided on a regional basis. A small number of properties remain eligible for the scheme in certain areas but would-be homeowners across most of the country now cannot use the scheme.
A spokesperson for the Scottish government said it would now look at how it could further support those looking to get onto the property ladder.
"More than 2,000 homes have been purchased through Help to Buy Scotland to date with an additional 2,000 likely to be completed by the end of the financial year. All applications that have so far been approved will proceed," the government said.
"We are also actively considering how further demand can be supported in this financial year.
"In the meantime, if people who have not yet had an application approved are considering buying a house through the scheme, they should in the first instance contact the agents managing the scheme to check availability."
In total, £275m has been set aside by the Scottish government to fund the three-year scheme. Some £35m was allocated for the period between its launch in September and April 2014, £140m for financial year 2014/15 and £100m for the next financial year.
This entry was posted in
News
. Bookmark the
permalink
.
← LBG extends Help to Buy to new builds
Interest only mortgages dealt another blow →