← The cheap mortgage deals lenders don't advertise
Coventry launches 90% LTV range from 3.95% →
Can I find a better equity release deal ?
Posted on 12/08/2014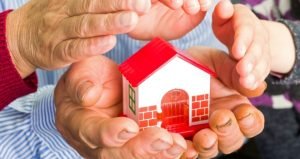 My mother took out an equity release loan in January 2005 for £200,000 at 7pc interest with Northern Rock (now Papillio). The property was valued at £900,000 and is now worth over £1m. The equity release value is now at £350,000 and going up all the time.
Is there another equity release at a lower interest rate? We are trying to keep my mother in the house as long as possible and most of her money is tied up with it. My mother is 83 and half of the house is in trust between myself and my two siblings.
Equity release is a way of freeing up some of the value of your home without having to move house.
Usually, customers aged over 55 take out a special type of mortgage called a "lifetime mortgage", which pays out a lump sum or regular small sums as a loan on the property. This is repaid when the owner of the property either dies or moves into care and the house is sold.
The fact that there are no immediate payments can provide a lifeline to older borrowers whose pension savings are not stretching far enough in retirement. Others have used equity release to give an early "inheritance" to children or grandchildren, to renovate their home or go travelling.
However, these schemes can be an expensive way of borrowing, since the interest also accumulates. This compounding effect means the debt can balloon over the years.
Equity release rates are considerably lower today, falling from around 7pc in 2005 to nearer 5pc.
Remortgaging with another provider could be achieved with a rate of 5.59pc fixed compared to the current rate of 7pc.
After costs for arranging the new loan the effect over the next ten years for example would be a saving in the region of £87,000 in interest.
The fact that the property is in trust will need to be investigated to ensure that a remortgage is permissible.
The loan with what was formerly Northern Rock should also now be clear of any early exit penalties, Mr Mirfin said.
Should further funds be required, based upon a property valuation of £1m, a remortgage facility of up to £440,000 at the 5.59pc rate, or as high as £500,000 but at a rate of 6.54pc, could be available. Although the like-for-like rate swap gives a fairly dramatic saving advantage.
This entry was posted in
News
. Bookmark the
permalink
.
← The cheap mortgage deals lenders don't advertise
Coventry launches 90% LTV range from 3.95% →